05 Feb

MAXIMIZE YOUR RETIREMENT WEALTH WITH A SELF-DIRECTED IRA (SDIRA)

The current performance of the stock market is bringing unwanted risk to traditional retirement accounts.
Traditional retirement accounts are limited to stocks, bonds and mutual funds.
People are tired of having the Global Economy negatively impact their Retirement Account and wish they had control of what specific companies their hard-earned money is invested in.
Fully leverage your Retirement Account and invest in alternative investments, such as Real Estate, through an SDIRA.

What is an SDIRA?
The term "Self-Directed" simply means that, you, as the Individual Retirement Account (IRA) Owner, have complete control over selecting and directing your own individual retirement investments.

How Can Portugal Singh Group Help?
Portugal Singh Group (PSG) offers a way to maximize and diversify your IRA funds by investing in Real Estate.  Our real estate investments cater to a wide variety of clients, from remodeling existing property (flip or hold) to development of new property.  We oversee the entire development process including property research, acquisition, permitting, construction, leasing/sale, and management on behalf of our clients.

What are the Benefits:
Tax-Free (Passive) Retirement Income

Additional Income from a rental property or profit from the sale of new or remodeled property is returned to the SDIRA tax free.

Increase Return on Investment (ROI)

Select the level of real estate investment to meet your retirement goals.

Take Control of Your Own Financial Future

YOU decide how much to invest and PSG partners with you to develop and manage the property; as well as, guide you through the SDIRA process.

Protect Against Economic Fluctuations

Hedge against stock market volatility by diversifying retirement wealth with Real Estate. Rents are locked in with leases and returns are more predictable due to PSG's development experience.

How does a Self-Directed IRA investment work?
Investing in Real Estate with a Self-Directed IRA can be similar to investing in Real Estate outside of an IRA. There are several primary differences and important rules to be aware of, but follow these 7 steps and you could be on your way to your first (or next) Self-Directed IRA investment.

Process:
Call PSG for a Consultation to Identify how you can maximize your investment (323) 806-5266.
Identify a Custodian (IRA administrator) to roll over the funds from a Traditional or Roth IRA to an SDIRA (Self-Directed IRA).

The Custodian is a neutral third-party that works with a licensed Trust company to maintain compliance and transfer money between accounts. This is similar to when a 401(k) is rolled over to a Traditional IRA.

PSG establishes an LLC to purchase, remodel/develop and manage real estate.
Complete a compliance review.
You direct a portion of the SDIRA funds in to the LLC to acquire the Real Estate investment.
SDIRA receives money

Proceeds from sale of the property or income from rents are deposited into the SDIRA by the Custodian.

Reinvest in future projects if you chose or keep the profits in the SDIRA.

Example of SDIRA investment in Real Estate- Apartment Building Remodel
PSG identifies a dilapidated apartment building in an area that is seeing tremendous growth.  You acquire the property and partner with PSG to remodel the entire property with SDIRA funds.  The remodeled property will generate increased monthly rents that will be returned to your SDIRA tax free.
I hope you have found this information helpful and are excited to learn more about SDIRAs and how Portugal Singh Group can help you create lasting Retirement Wealth through investing in Real Estate.
Please contact me to schedule an appointment at info@portugalsinghgroup.comor call me at
323-806-5266.
Thank you,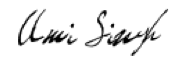 Ami Singh
Co-Founder and CEO
Portugal Singh Group
540 S. Lake Ave
Pasadena, CA 90010
323-806-5266
info@portugalsinghgroup.com
DISCLAIMER: This letter is intended for general information purposes in regard to the subject matter covered. This letter is not intended to provide any accounting, legal, regulatory, tax, or investment advice or recommendations. No information contained in this letter constitutes an offer, or a solicitation to buy or sell any security or fund in any jurisdiction where such offer or solicitation would be lawful.  Portugal Singh Group and its affiliates does not provide any legal or tax advisory. The investor should make an independent assessment of the legal, regulatory, tax, credit, and accounting issues and determine, together with their own professional advisers, if any of the investments mentioned herein are suitable for their personal investment goals.